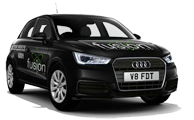 Useful Videos
Videos
The videos below should give you a good idea about the 'show me, tell me' section of your driving test,
as well as some good information about passing your theory and practical tests.
"Show Me"
"Tell Me"
Tips for passing your theory test
Tips for passing your practical test
Further videos are available to watch now on the official
DVSA YouTube channel
.
What People Say
"Brilliant instructor! Very patient and made me feel at ease from day 1; I really enjoyed every lesson. Lots of theory behind the practical manoeuvres too which really helped. Would definitely recommend!"
- Laine C
See all recent feedback